It will be a night to remember! On Sunday, September 15th, the Paranormal Research Society – along with alumni, special guests, friends, clients, family and supporters – will gather in downtown Raleigh to celebrate 12 remarkable years and the birth of a dream. This is the PRS 12th Anniversary Celebration!
There are many reasons why this anniversary event will be special: many members and associates attending will be reuniting under one roof for the first time in years (including Chip Coffey, Michelle Belanger and many more to be announced); director/founder Ryan Buell is returning to work after 18 months of medical leave; PRS has chosen Raleigh, NC as its new headquarters after being located in State College, PA for the first 11 years; last but not least, PRS will be unveiling exciting new plans for the future.
The Anniversary Celebration will serve as one of the largest gatherings of PRS friends and alumni, ever. We will come together to celebrate accomplishments, tighten the bonds of friendship, make new relationships, enjoy amazing entertainment and festivities!
PRS is offering 50 tickets to the public for those who wish to join us and celebrate 12 amazing years of PRS!
CURRENT GUEST LINE-UP INCLUDES:
RYAN BUELL, SERGEY POBEREZHNY, EILFIE MUSIC, CHIP COFFEY, MICHELLE BELANGER, CHRISTINA EDWARDS & NEARLY A DOZEN MORE.  Please check back twice a week for additional names to be added to the list.  If you purchase tickets, you will be notified of special guests added to the roster!

PRS is hosting a variety of events to celebrate its anniversary. It all kicks off with the Reunion Reception, where friends will reunite and new ones will be made. The Reception will include great food and entertainment. There will be a series of Showcase Presentations in four different areas (each will have a unique PRS theme) to feature PRS projects, history and research. The Formal Dinner will bring everyone together for the main event, the Anniversary Ceremony, which will feature entertaining, comedic, surprising, heartwarming, and inspiring presentations by special guests and members of PRS. Also included during the Ceremony will be "The Roast of Ryan Buell." The event wraps up with the After-Party Celebration, where guests will gather to socialize, enjoy live entertainment and more!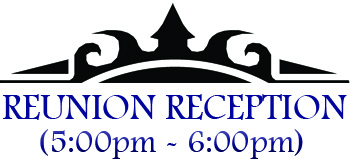 The event kicks off with an amazing welcome reception, complete with catered food, entertainment, and of course, the reunion of old friends and the beginning of new ones! A unique gallery will be opened up that will display a variety of never before seen photographs from PRS in its early days, to investigations conducted during Paranormal State.
A refreshing variety of hors d'oeuvres will be served to start the night, as well as entertainment and a full bar.
Food will include (included with your full ticket):
Imported Domestic & Foreign Cheese w/ Crackers
Fresh Fruit Platter w/ Yogurt Dip
Tomato Bruschette on Crostini
Swedish Meatballs
Vegetable Spring Rolls w/Sweet and Sour Sauce
Pot Stickers w/ Ginger Dipping Sauce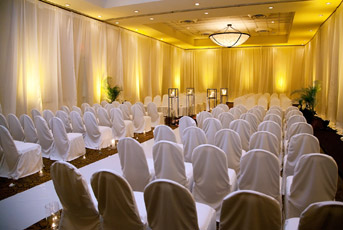 After the reception, guests will attend the Showcase presentations that will be set up in four different areas.  Each area will have its own unique theme.  Each showcase will last approximately 15-20 minutes, and will include presentations on:
* the history of PRS and its legacy
* the trials the organization faced during its first 10 years
* PRS' evolution
* the future of PRS, which includes presentations on 'in the media,' 'books,' 'online,' 'Bureau 2.0,' 'events,' 'research' and 'membership opportunities.'
* We will also reveal the current research conducted by PRS and its members, as well as where we feel the paranormal is headed.
* Returning to investigating client-based hauntings and more!
* Final address from our Director, Ryan Buell.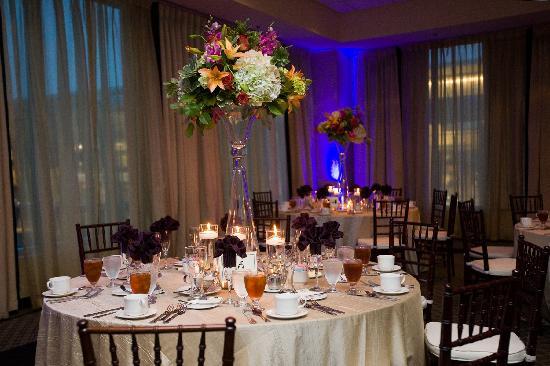 PRS, friends and guests will gather in to the main ballroom, which overlooks the Raleigh city skyline.  Dinner will be served (included with ticket; menu below), along with a few special treats.  The entire room will be transformed, with decorations to celebrate PRS' anniversary.  Even your dinner napkins will be unique (a PRS case file will be printed on every napkin).  Once dinner is served, we enjoy the main event, the Anniversary Ceremony.  Over a dozen people will take the stage to provide heartwarming, hilarious, entertaining and inspiring speeches and presentations.  Attendees will also watch footage from the PRS vaults that span its entire 12 year history.  In addition to a few surprises in store for guests, there will also be a "Roast of Ryan Buell."  The roast will feature several guests, members and familiar faces taking the stage to poke fun at the founder and director of our beloved society!  The ceremony will end with the presenting of the Anniversary Cake, catered by one of Raleigh's finest cake makers, for us all to enjoy!



Food will include (included with your ticket):
Garden Salad w/ Cucumbers & Tomatoes
Petit Filet with Madeira Sauce
Baked Rosemary Chicken
Malibu Vegetable Medley
Honey-glazed Carrots
Penn Pasta w/ Alfredo
Wild Rice Blend
Chef's Dessert Selection
Water, Sweet Tea, Coffee
SPECIAL DESSERT PRESENTATION: THE PRS ANNIVERSARY CAKE
** PLEASE NOTE THAT VEGETARIANS MAY REQUEST A SPECIAL ENTREE DISH**

After the end of the Formal Dinner/Anniversary Ceremony, guests will have a few moments to unwind before entering the After-Party ballroom, which will also be transformed with decorations to represent PRS' 12 years.  Members will enjoy great entertainment, a fully-stock bar, a DJ and great company as we close the night with a bash overlooking the city!  Special details to come!

Sheraton Hotel – Raliegh, NC
421 South Salisbury St • Raleigh, NC 27601
Phone: 888-974-3068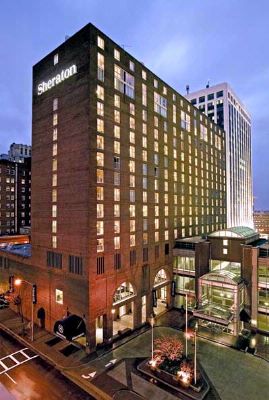 We'll be hosting the event in the middle of Raleigh at the beautiful Sheraton Hotel (http://www.sheratonraleigh.com), just minutes' walk away from downtown dining and entertainment allowing you to take in the local color and a true Raleigh experience. If you're more inclined to stay indoors during our emergence into the Fall season, then the hotel also features an indoor heated pool and a Fitness Center.
There is also complementary Wi-Fi in the Sheraton Club Lounge; otherwise you can get access to their high speed internet for just $10 a day. The PRS has also managed to secure a room block for those who wish to join us at this lovely establishment for $119 a night, but you must book before August 30th for it to apply. Simply mention the group name, "PRS" while making your booking. Parking services are offered across from the hotel for $12 a day for hotel guests.
Room block at $119 a night, until August 30th.
Call the reservations department, 1-800-325-3535, and mention the group name "PRS" for your discount.
Parking is located across from the hotel and is available at $12 a day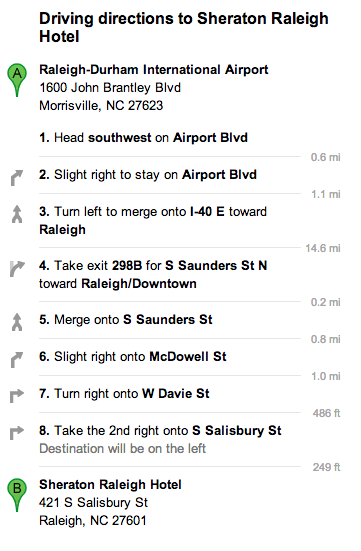 The Raleigh-Durham International Airport (RDU) is just 15 miles away from the Sheraton Raleigh Hotel. Since getting to and from the airport is a 20-25 minute drive, there are many transportation options for guests to take including car rental, taxi, or one of the many public transportation options available. The Sheraton Raleigh Hotel is in a prime position for guests to visit many restaurants, museums, and nightlife options within walking distance of the hotel. There are also transportation services and taxis on standby at the hotel should you need to travel outside of the local downtown area.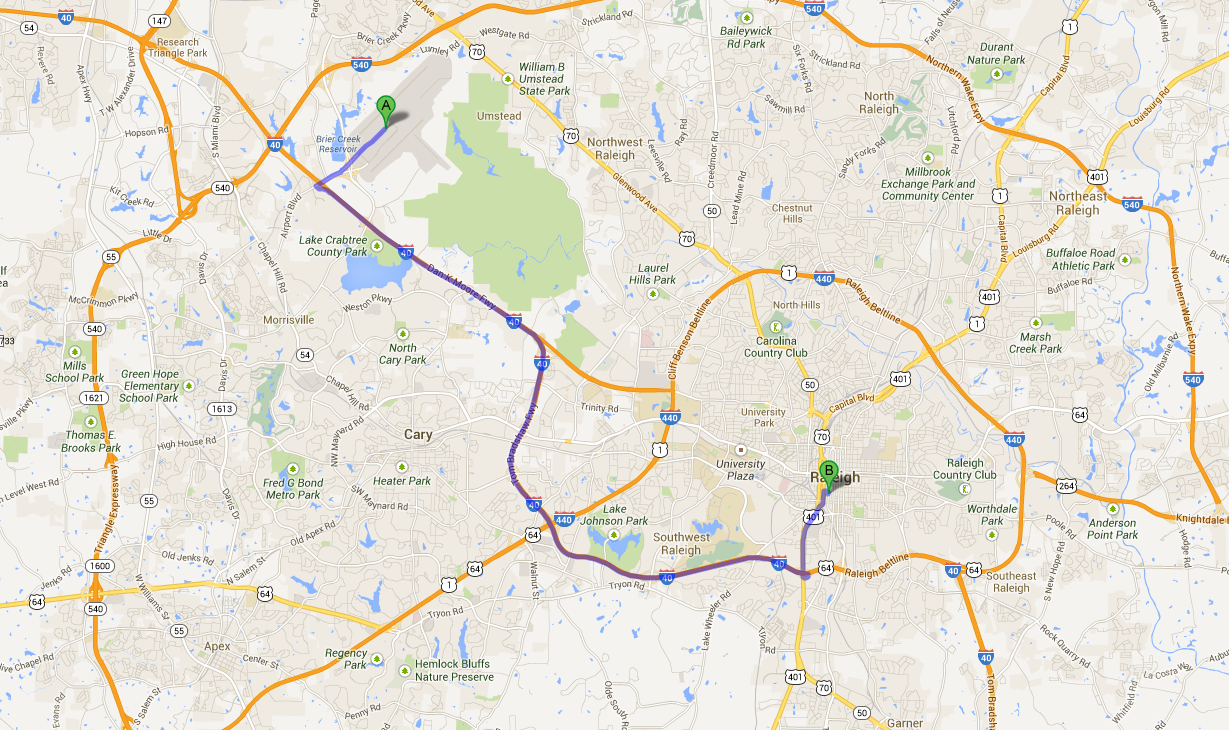 PRS is only offering 50 TICKETS TO THE PUBLIC. 
Tickets go on sale to the public on Friday, August 9th, 2013 at 4:00pm EST.
We are offering two tickets for this event, the full package which includes access to the entire event (Full Celebration) and then a ticket for just the dinner and after-party reception (Dinner/After-Party Ticket).  The Dinner/After-Party ticket does NOT include access to the Reception nor the Showcase Presentation.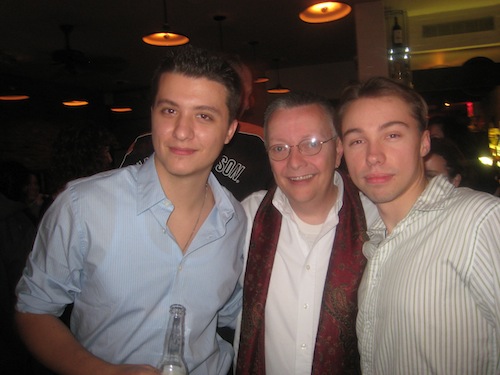 If you have any additional questions not covered on this page, you may e-mail us at events@parafieldtrip.com.
Tickets for "The PRS 12th Anniversary Celebration" are non-refundable unless the entire event is cancelled and not rescheduled.
PRS credits for events are not applicable for "The PRS 12th Anniversary Celebration."
Although we will not be enforcing a dress code, we do encourage attendees to at least dress business casual.
Children under 17 are permitted as long as they are accompanied by a parent or guardian.
If you have any known food allergies, please inform us when we e-mail ticket holders closer to the event.  We will be e-mailing you up to two weeks prior to the event to finalize our menu and ask attendees for any known allergies.
Although alcohol will be served, individuals clearly inebriated will be asked to leave the premise.  Attendees asked to leave due to being under the influence will NOT be eliglble for a refund.
As stated in the Participation Waiver, any attendee asked to leave the event due to stalking, harassment, being drunk or making guests uncomfortable are not eligible for a refund.
Photography will be permitted during the event.  However, copyrighted property (including video) will not be permitted for recording and distribution.
We will send you occasional e-mail updates informing you of new events added, updates and to receive any additional information we may require.  We ask that when you register for the event, you provide us with a valid e-mail you check regularly.  We will not use your e-mail for any other purpose not regarding this event.